In Eric Too (of the Queensland University of Technology) and Linday Tay's (of Bond University) paper, "Infrastructure Asset Management (IAM): Evolution and Evaluation," infrastructure asset management (IAM) is defined as an emerging discipline which aims "to provide a more systematic approach to managing infrastructure assets." The benefits of this process include "enhanced customer satisfaction, governance and accountability, risk management, financial efficiency, and sustainability."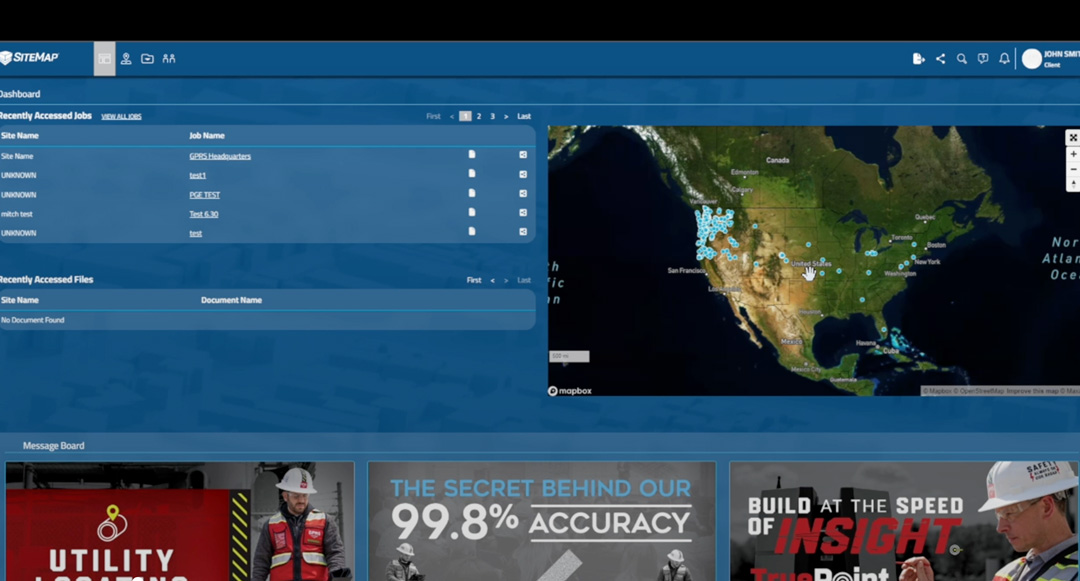 SiteMap, powered by GPRS, provides facility managers with the best-in-class GIS software platform and the digital tools they need for proper infrastructure asset management.
IAM, according to Too and Tay, is a relatively new discipline. However, this space is rapidly evolving as it is adopted by many agencies that own global infrastructure assets. While infrastructure often represents significant financial and time-consuming investments, many infrastructures are approaching their end of life. Therefore, extending their usage safely will require much reconstruction, replacement, and maintenance.
As elaborated upon further by a recent Inframanage article, "infrastructure systems underpin all modern economies," which includes, "transport (roads, bridges, railways, airports), electricity grips and networks, water supply and wastewater treatment plants and sewer lines, and telecommunication." Any unwanted disruptions to these crucial services can result in "blackouts, road closures, and taps that fail to produce water," emphasizing their important role in our everyday lives.
With SiteMap®, powered by GPRS, facility managers are provided with the best-in-class GIS software platform and the digital tools they need for proper infrastructure asset management.
SiteMap®'s unparalleled visualization abilities provide the best possible infrastructure asset management solutions. The success of our services were recently highlighted in a recent evaluation by FINCH Brands.
Finch performed a large-scale survey of qualified respondents within the construction industry. All 110 respondents were responsible for making capital expenditure decisions for their facilities and managed one or more building projects across multiple sites. The purpose of this study was to identify the key issues facility managers face today, and what tools they most need to solve them.
According to their findings, 62% of facility managers reported that they "have to look in many places to find subsurface utility information before breaking ground." This cumbersome method of filing and referencing important documents is not only a waste of time, but if access to the most recent data is not properly streamlined, it can also cost a project thousands if damages occur due to operating with inaccurate or outdated records.
SiteMap's Map Viewer feature allows for proper tracking and geolocating of documents such as 3D models and specs.
SiteMap®'s services can provide much better methods of infrastructure asset management. With our  Map Viewer feature, documents such as 3D models and specs can be properly tracked and locationally designated. This way, important visualizations are always readily available for future reference.  In direct support of the Map Viewer tool, the Digital Plan Room serves as a central repository to upload all necessary facility maps, models, photos, reports, and other necessary as-built documentation. With this innovative software, facility managers can greatly improve the level of communication, organization, and safety on any project, allowing teams to collaborate better than ever before.
For this reason, when provided with an overview of the SiteMap® platform, 90% of the facility managers not currently using a cloud-based system for data storage expressed interest in utilizing these innovative features for their future projects. When asked specifically which features of the platform appealed most to them, 60% noted the 3D digital spatial information, i.e., mapping and modeling, and 55% expressed interest in underground utility & pipe inspection capabilities.
If you're considering ways to improve your infrastructure asset management, consider SiteMap®, powered by GPRS. Our modern platform supports those looking to Visualize The Built World™ by providing them with the clear, comprehensive, and high-resolution maps and models to meet the unique needs of any project. Our services empower your team to share plans and project goals with subcontractors, designers, engineers, and others with a simplified, modern approach.
Learn more about how SiteMap® can save your project time and money while providing the most accurate results by downloading our brochure, and contacting us for a quote today!