The National Association of Sewer Service Companies (NASSCO), establishes the industry standard for evaluating the current conditions, rehabilitation, and maintenance for all underground infrastructures within the United States. According to their most recent review of the appropriate assessment methods for underground structures, they stated that "The most important tool for assessing the condition of a sewer pipe is by means of a detailed internal television inspection (CCTV)."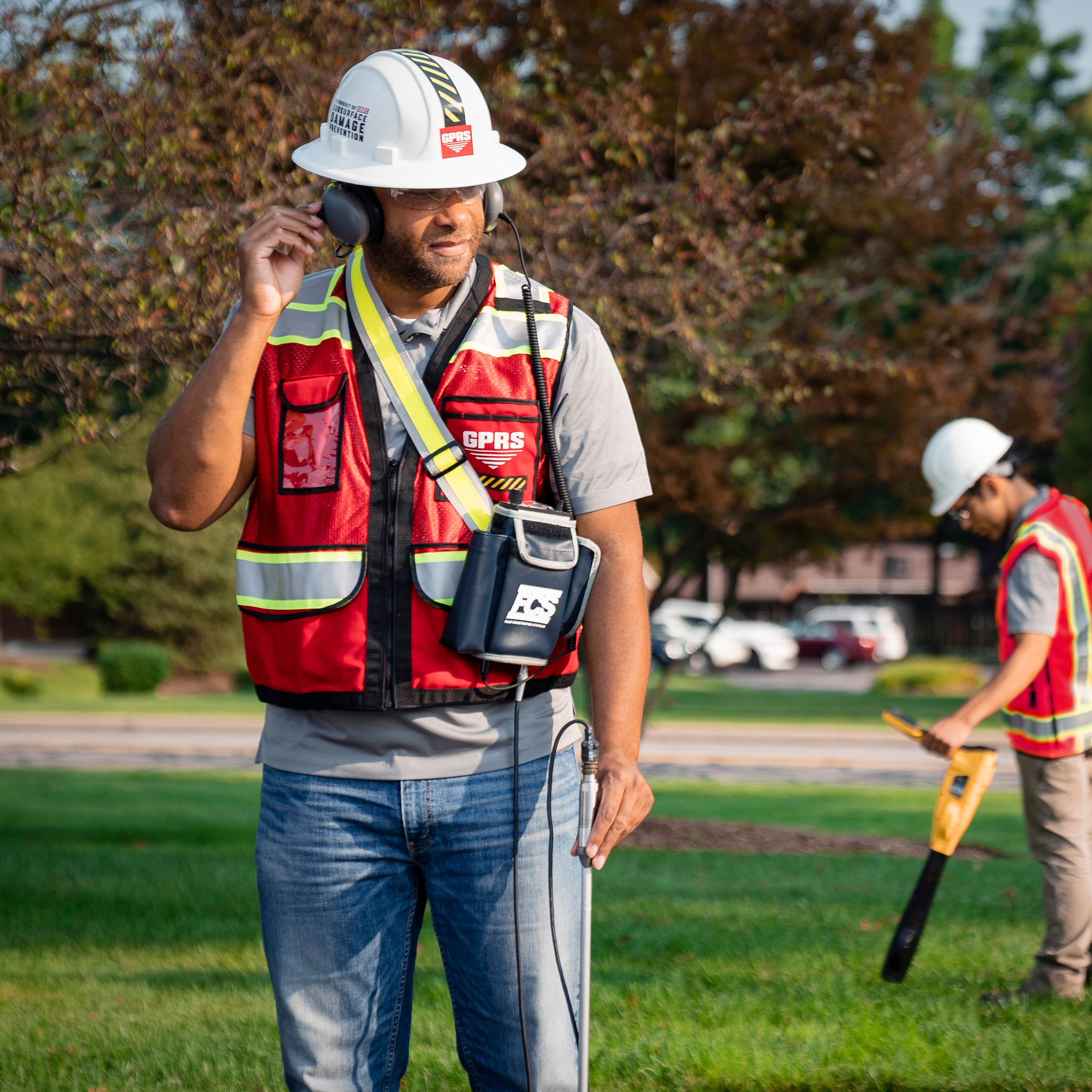 CCTV (Closed Circuit Television) inspection technology, paired with the proper mapping and reporting of its results, is one of the most accurate methods available today for assessing the current condition of any existing and/or newly installed pipelines. This can include gravity flow sewers, gas distribution piping, above ground industrial piping, and water mains from a physical, maintenance, and/or structural perspective.
CCTV inspection methodologies are often used for…
Determining structural conditions
Identifying a pipe's shape and material
Identifying any O&M and structural defects
Locating service laterals
Identifying Infiltration & Inflow (I&I)
Locating obstructions like roots, grease, debris and cross bores
NASSCO has also established that, while there is a great variety of CCTV cameras on the market for detecting leaks and tracking water loss, it is important to ensure you are using the proper camera size and type which is compatible with the kind of subsurface infrastructure you are evaluating.
The typical "rule of thumb" is that any "camera designed for a small pipe size should not be used in larger pipes," since this may cause the picture quality recorded to be"significantly diminished." Therefore, larger pipes should be surveyed using a camera system which has been specifically designed with an application of this size in mind, allowing the proper centering, lighting, and focus required for a high-quality video picture to be recorded and then utilized for a fully comprehensive inspection. For reference, pipes with diameters smaller than 6" are  considered small pipes. In these cases, push cameras or lateral launch tools  are more practical while anything larger that 6" in diameter would be better inspected using a Robotic Crawler (CCTV).
In recent years, there have been major advancements in the types of cameras available for subsurface evaluation and leak detection. Newer models now provide remote controlled focus and iris functions, light adjustments, and the ability to pan and rotate easily, providing customers with data of the highest quality.
In recent years, there have been major advancements in the types of cameras available for subsurface evaluation and leak detection. Newer models now provide remote controlled focus and iris functions, light adjustments, and the ability to pan and rotate easily, providing customers with data of the highest quality.
There are also a greater variety of CCTV and remote inspection methods available. Such state-of-the-art technologies include "sonar, infrared, laser profiling, panoramic imaging, gas detection, 3D modeling, wireless remote control and robotic cutters."
Here at GPRS, our Video Pipe Inspection (VPI)  process utilizes only the most advanced, industry-leading CCTV cameras to perform detailed sewer pipe inspection services for our customers. This inspection process is officially NASSCO certified to identify any faults and pipe defects within your site's underground water, sewer lines, and lateral pipelines.
Being NASSCO certified also ensures our GPRS Project Managers have received all of their required NASSCO training and certifications to provide our customers with NASSCO standard reports for all pipe inspections performed.
The intensive training our Project Managers  undergo to provide you with the best possible services include:
PACP: Pipeline Assessment & Certification Program
This certification program has been used for many years as the international standard for the assessment of pipelines, manholes, and laterals.
LACP: Lateral Assessment & Certification Program
This is the NASSCO training program established for the assessment of defect coding in lateral pipes, addressing many fittings and access points which are very unique to laterals.
MACP: Manhole Assessment & Certification Program
This program provides training on the gathering of detailed information to fully document all defects, determine the current conditions of the manhole, and provide any specific information needed to recommend any further corrections or repairs.
Our extensive VPI evaluation, mapping, and reporting services include cross bore prevention and mitigation, sewer and water inspections, lateral inspections, and manhole inspections. These services utilize modern surveying technology such as Robotic Crawlers (CCTV), Push Cameras, and Lateral Launch cameras  to collect, map, and provide a complete NASSCO VPI report mapping on each pipe defect, its severity, and video from within the pipe.

After assessment, the following maps and reports can be documented and viewed using our innovative SiteMap® digital construction tools in the form of…
Full Digital Reports
SiteMap®, powered by GPRS, is proud to offer the most modern WinCan methods of reporting Video Pipe Inspection results for our customers. In order to properly maintain sewers, it is important to first understand the  sewer's current condition. With WinCan, our certified Project Managers at GPRS are able to collect the detailed NASSCO-compliant inspection data they need to provide you with only the most comprehensive reports for your project. These reports are then stored and referenced through our SiteMap® Digital Plan Room feature.
Detailed, Interactive Maps
Not only can GPRS Project Managers provide complete inspections of the interior water pipe, sewer pipe, sewer lateral and manhole conditions underground, they can also provide a comprehensive, accurate, interactive map of all their subsurface locations and depths. In SiteMap®'s Map Viewer, you and your team can access detailed GPS overlays and CAD files created by our GPRS Deliverables Department after evaluating the raw CCTV film collected during initial inspection.
Video Inspection Files
All WinCan/Nassco reports created from our inspections contain screenshots of all the interior conditions for every pipe segment we inspect. Our Project Managers can also provide you with video files of the complete inspection for your reference, documentation, and/or any further evaluation.
You can learn more about how our video pipe inspections and other services are mapped and modeled on our GPRS website. With SiteMap®, powered by GPRS, you can ensure your team is empowered with all the necessary digital tools they need to successfully execute any project.
We are always striving to help those looking to Visualize The Built World™ by providing high-resolution, clear maps and models of any site, so that you can confidently share your plans with subcontractors, designers, engineers, and others to properly communicate all your project's design needs.
Learn more about how SiteMap® can help you and your team collaborate better and completely visualize your facility in a new, innovative way. Download our brochure, and contact us for a quote today!