Every construction project, be it for a new bridge, road, educational campus, etc., presents its own unpredictable challenges. The requirements for scanning and modeling a site for a new school playground pose completely different challenges compared to the evaluations needed for a new electric vehicle (EV) charging station. Regardless, SiteMap®, powered by GPRS, provides the same high-quality services for a wide variety of industries. With years of expertise, GPRS can support our customers on projects of any size, providing state of the art evaluation services and digital tools.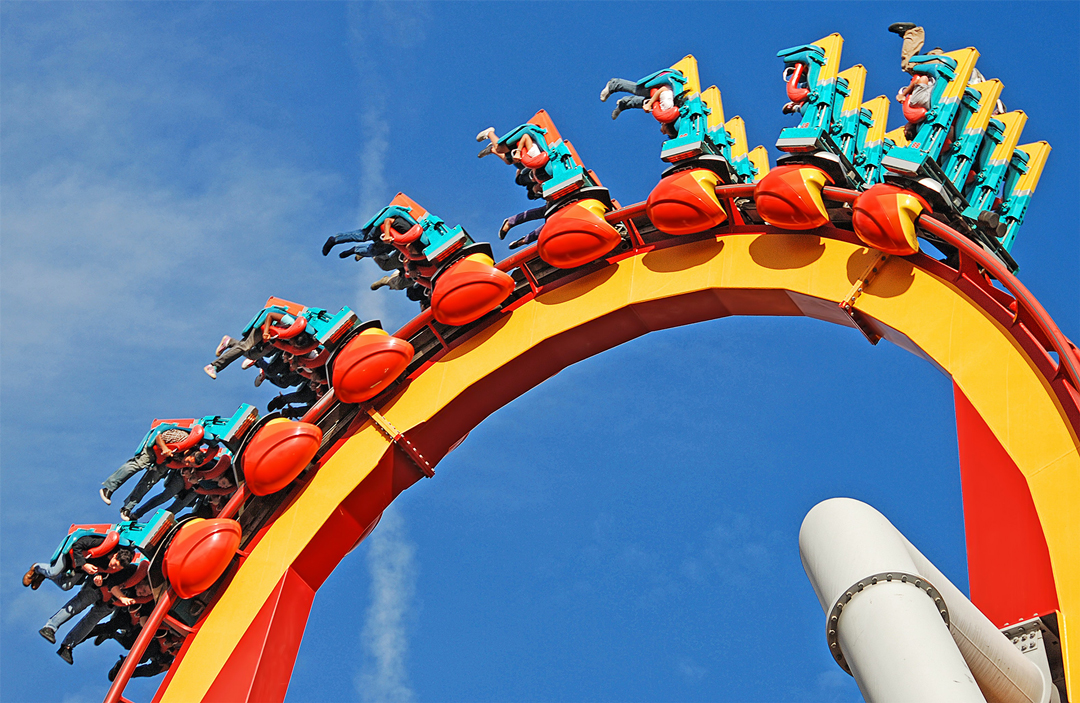 One of the more unique projects we have taken on was with Knott's Berry Farm amusement park. With this project, GPRS Project Managers were able to tailor our services specifically to meet the client's needs, taking on a unique set of challenges through our modern utility locating, Video Pipe Inspection (VPI), and visualization services.
Knott's Berry Farm is located in Buena Park, California. Originally functioning as an operating berry farm in the early 1920s, this quaint berry farm soon grew to become a full-fledged amusement park, home to the first ever log flume ride and "cycle coaster" in the US. They also unveiled the world's first modern, 360-degree roller coaster. With such achievements, it's no surprise that they were eventually purchased in 1997 by the famous Ohio-based amusement park operator, Cedar Fair. In recent years, Knott's has expanded to a diverse range of attractions for everyone in the family.
While this rapid growth is exciting for Knott's and its future prospects, the rapid  boost in the park's expansion over the past few years presents unique challenges, especially concerning the mapping of its underground utility infrastructure and pipelines.
Improper data collection results in incorrect maps and models, which for a project of this kind could stop the growth of this beloved park in its tracks and lead to a plethora of risks to workers and to park visitors. The resulting pitfalls of improper communication and documentation can include work stoppages, rework orders, and accidental line strikes. Each of these risks can prove extremely costly and jeopardize the safety of workers, park visitors, and the surrounding community. We take these concerns very seriously, which is why our state-of-the-art utility locating, VPI, and other services, compiled, mapped, and cross-referenced in SiteMap® can minimize risk by providing accurate data you can trust, in an  online platform that makes collaboration easier than ever before.
For example, in the case of Knott's Berry Farm's utility scanning needs, the fluid nature of amusement park infrastructure in general is extremely challenging to fully assess. In order to maintain accurate subsurface information, you have to choose site evaluation partners you can fully trust. For Knott's unique requirements, GPRS provided  utility locating services like ground penetrating radar (GPR), electromagnetic (EM) locating, and electromagnetic induction (EMI) technologies. Our modern services allowed Project Managers to navigate and map a highly complex network of utility lines, both for active and inactive facilities.
Project Manager Ronaldo Medina spoke to the complexity of this project in detail, explaining how "every single one of the rides, every single one of the buildings, had sewer, storm, electrical, power, and gas lines, and site lights, and they all kind of go out in like a spiderweb." Additionally, the client requested that the team not make any markings more permanent than sidewalk chalk, so that guests would not see any permanent markings while visiting the park. While challenging, this request was well within the capabilities of our experienced PMs, who could accommodate quickly, despite only being able to work during hours when the park was closed to visitors. Even the hours we work can be customized to fit your facility's particular needs.
Moreover, while completing the utility locate at Knott's, we learned that the separate plumbing company hired to inspect the park's water systems had pulled out at the last minute due to the size and complexity of the job. This last minute cancellation could set back the  park's renovation plans because they needed their new kitchen and restroom systems inspected, and pipes verified as soon as possible.
Fortunately, GPRS also provides detailed Video Pipe Inspection (VPI) services in addition to utility locating. By using modern, high-resolution CCTV cameras attached to remote controlled rovers and push lines, our Project Managers can perform comprehensive, non-destructive assessments of any underground water and sewer line present. Additionally, our VPI Project Managers are NASSCO trained and certified, ensuring our clients receive the highest possible quality of data collection and reporting. The on site GPRS team  was able to remain agile and pivot quickly to help this client in their time of need, as we would for any one of our project partners.
Moreover, if Knott's had access to our new SiteMap® capabilities, this platform could have further supported the specific needs of this project. Serving as a secure, digital repository for all important documents, maps, and models, SiteMap® is more advanced than the traditional GIS software platforms available, as it integrates data across a variety of collaborating teams and fully models your entire job site so you have a comprehensive view of all the site's features top to bottom and how exactly they spatially relate to each other. Here's a closer look at our SiteMap® system and how it works…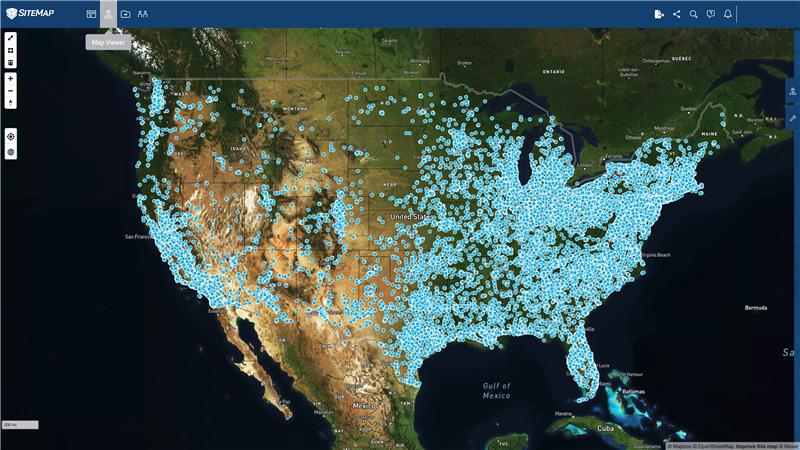 Our Map Viewer feature simplifies the process of viewing facility data and allows users to connect locational data with specific uploaded documents, models, and specifications. With this feature, facility managers can then easily track and locationally designate documents so that they are readily available for future reference. In addition, the Map Viewer also creates a more fluid experience when sharing and updating location documents. With these capabilities Map Viewer is an essential tool assisting users by saving time and improving overall communication across a project team.
Some unique components of our Map Viewer feature include…
Viewable, Searchable Maps
3D Modeling Viewer
Tag Site Features to Maps
Provide a Preliminary Facility or Multi-Site Measurements
Calculate Estimates of Length and Area‍
SiteMap®'s Digital Plan Room provides a central repository for all necessary facility maps, models, photos, reports, and other necessary as-built documentation. Such files are then directly linked, cross-referenced, and viewable using the Map Viewer feature by appropriately tagging each document with its corresponding location information. The Digital Plan Room is a safe and secure digital storage space for all your project's relevant facility documents.
Our Digital Plan Room feature efficiently organizes your most important documents including…
Underground Utility Locating Data
Concrete Scanning and Mapping Data
File Storage For Notes and Specifications
Historical Drawings
Site Photos And Annotations
Drone Footage, Photogrammetry and Orthomosaic Imaging
Video Pipe Inspection Reports, Photos, and Video
Water Loss Surveys & Leak Detection Data
Digitized Blueprints
Point Clouds & Measurement Data
Maps & Models
As-builts of All Varieties
SiteMap®, powered by GPRS, can support those looking to Visualize The Built World™ and collaborate in innovative ways. By providing high-resolution, clear maps and models of any site, we're able to fully cover all aspects above and below ground.
Learn more about how we can redefine collaboration for you and eliminate change orders, work stoppages, damage, and cost overruns by visiting our official SiteMap® website, downloading our brochure, and contacting us for a quote today!