How Facility Management Software Supports Construction Projects: Public School Infrastructure

Over half of all public school facilities within the United States have reported a major need for upgrades and renovations across their facilities.
Of the 100,000 public school facilities within the United States, 53% have reported a major need for upgrades and Renovations across their facilities, including HVAC systems, as reported by the Government Accountability Office (GAO). In addition, the 2021 Report Card For America's Infrastructure by the American Society of Civil Engineers, the U.S. school infrastructure sector stands at a dismal D+.
Our country's schools need to provide safe, effective learning environments for students and their teachers. This can only be achieved if their buildings are able to provide clean water, safe ventilation, adequate space, proper lighting, and effective heating and cooling systems. By providing these crucial features, students' overall mental and physical health are greatly improved. In the long run, this benefits student learning, supporting the students  as they grow into productive, successful adults. In addition, it is also important to keep the buildings modernized and up to code because they so often serve as emergency shelters in times of great need like natural disasters.
In order to achieve these much-needed improvements, most school construction projects will require excavation. With any project of this kind, it's very important to perform accurate and comprehensive underground utility locating to avoid costly damage and/or safety hazards due to striking unpredicted obstructions.
Our innovative facility management software, SiteMap®, powered by GPRS, is fully equipped to help improve U.S. school infrastructure. Our Utility Locating and Concrete
Imaging services provide industry-leading technologies and inspection services which prioritize construction safety and efficiency.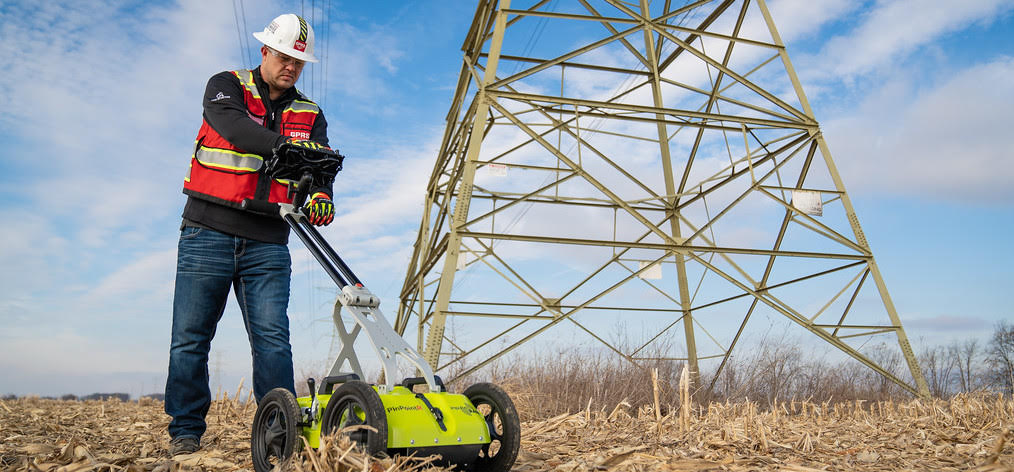 GPRS Utility Locating and Concrete Imagingservices provide industry-leading technologies and inspection services whichprioritize construction safety and efficiency.
Utility Locating
Be it excavation, drilling, and/or boring, these are standard services necessary for school infrastructure repair and maintenance projects. Prior to breaking any ground, our fully comprehensive utility location methodologies provide the most accurate, data-driven representation of actual site conditions. This process accounts for any unexpected variations, renovations, or unknown pipes by utilizing non-destructive, ground penetrating radar (GPR) and EM (electromagnetic) locators, among other equipment, to scan the subsurface of any given site for utilities. Through this important process, projects can avoid unexpected, costly surprises that can arise when projects begin to break ground. These services can map and model the precise location of numerous underground utilities including water lines, gas lines, sanitary sewers, electric lines, and more.
Concrete Imaging
Another crucial service to complete prior to initiating these types of projects is concrete scanning and imaging. For instance, many of these projects will require concrete drilling, and this can come with risks. Our GPRS Project Managers are  equipped with the most modern technology to completely evaluate and clear areas prior to core drilling and anchoring.
Our services go above and beyond the typical options provided by traditional GPR concrete scanning strategies. From the training of our Project Managers, to their equipment and evaluation practices, we prioritize the use of proper field-tested methods to execute successful concrete scans. To achieve this we strictly adhere to SIM Certification in all our services.
Our modern geospatial mapping software, SiteMap®, allows us to provide each customer with easily accessible detailed reports, maps, and 3D models. This includes key slab information like concrete cover and overlay thickness, concrete thickness, rebar and post-tension spacing and depth, and even dowel placement.
The results from these important evaluation services can then be properly stored, evaluated, and referenced using SiteMap®' s Map Viewer and the Digital Plan Room features. With Map Viewer, the often complex, slow, and confusing process of viewing facility data is made much easier, allowing users to reference locational data with important maps and 3D models. The Digital Plan Room then serves as a secure accessible, streamlined, repository for all your project's important documents and data such as facility maps, models, photos, reports, and other critical as-built documentation.
The services provided by SiteMap® greatly improve the level of communication, organization, and safety on any project, so you and your team can collaborate better than ever before. For this reason, our services are applicable across a wide range of industries to support those striving to Visualize The Built World™.
To learn more about how SiteMap® can save your project time and money while providing the most accurate results, download our brochure and contact us for a quote today!