A Geographic Information System (GIS) is a data processing system which is used to collect, analyze and present geospatial data by combining on-site measurements, technology, software, and GPS. GIS platforms allow customers to leverage digital construction tools in order to evaluate and display useful reports and models of spatially referenced data.
GIS is most often leveraged by civil engineers on construction projects to collect and analyze geographical data crucial to a project's planning phase, avoiding future redesign costs, change orders, and ensuring the success of their project. However, while GIS is quite popular in this application, in recent years it has also proven applicable across a variety of other industries such as environmental services, local government, transportation, and much more.
The data collected by a GIS program can generate useful layered visualizations of digital geographic maps.With the ability to analyze, document, and edit geographic data in a more modern and streamlined approach, GIS technology has opened up new opportunities and benefits concerning the environmental effects, cost, and quality of even the most complex projects.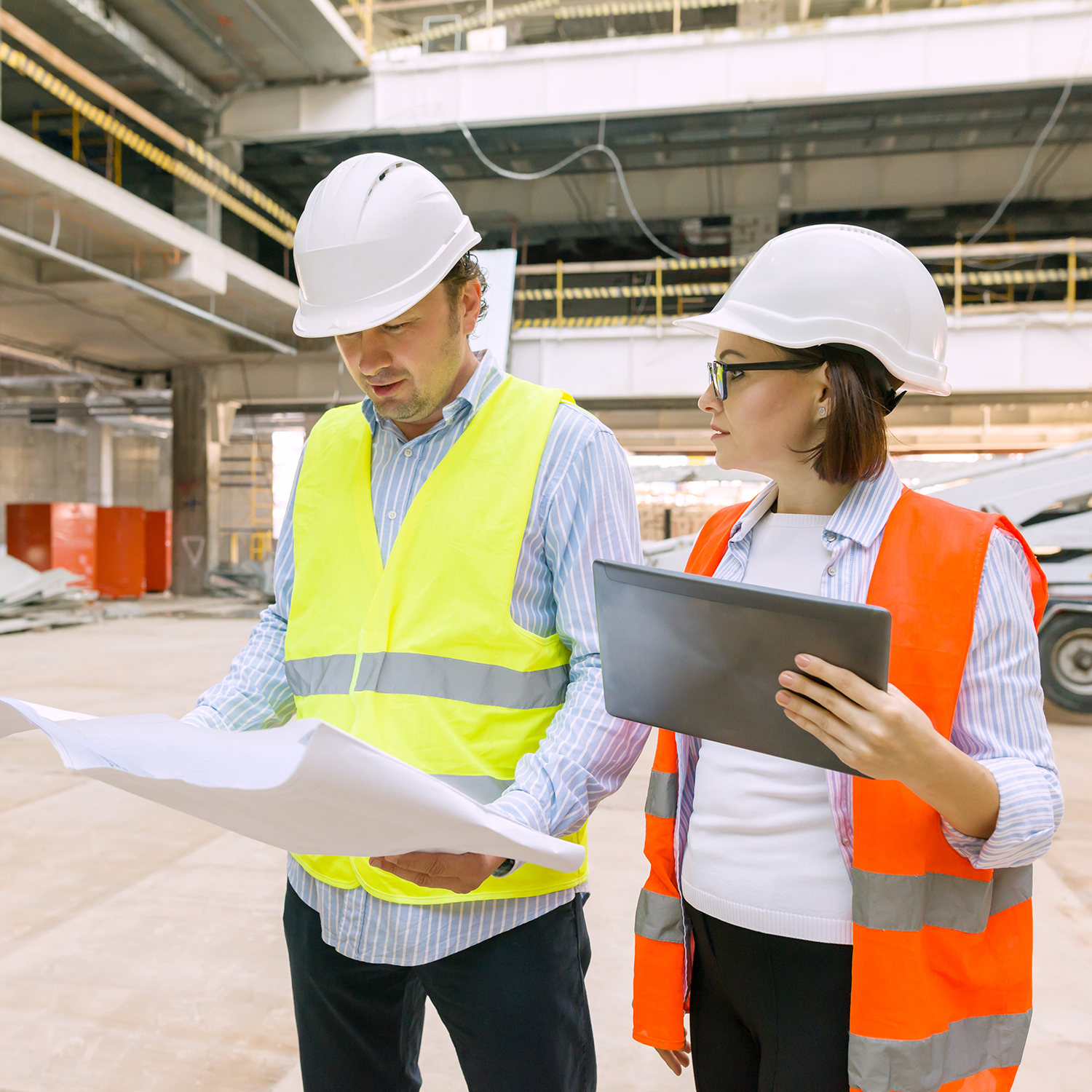 What are the Basics of GIS Platforms?
This technology lays the necessary groundwork for mapping and analyzing a project's geographical data. With these systems, users can better assess trends, relationships, and the context of varying geospatial data points in relation to one another. With this approach, team communication, task efficiency, project management, and executive decision-making are made easier by properly organizing and accurately visualizing all the necessary information a project needs to move forward.
The basic building blocks of a GIS platform include a few different kinds of components. These components assist in streamlining the process from raw data collection to the full, comprehensive site final model through the use of…
Databases
Applications
Software
Hardware
Manual Input
Depending on the given platform, GIS technology services can include, but are not limited to, software map drawing applications, CAD drawing applications, 3D modeling and simulation packages, network visualization packages, and statistical analysis packages.
Why are GIS Platforms So Important?
A key driver of growth in the popularity and adoption of GIS Platforms over recent years is the numerous benefits they provide for any given project. Particularly for facility managers, project managers, site engineers, and clients, GIS greatly assists in fully analyzing projects beginning to end, and ensuring that their desired standards are reached consistently.
As a modern tool for evaluating and tracking a project's performance, the assigned management team can easily quantify and present their current progress based on priorities. For example, they are able to track and measure in real-time the amount of money spent against the amount of work completed to date, as well as projected future costs and recommended next steps based on the data collected and models rendered using GIS technology.
The information acquired also aids in comprehending the current state of work, from which a site engineer makes decisions and monitors progress. Another benefit of using GIS in the construction sector is that, by recording the entire work process of the site, any adjustments that they or the client desire may be made easily and then executed within a short period of time.
It is also incredibly important to maintain data and measurement accuracy. Proper GIS platforms can help you accurately store, reference, and model your data, especially with GPRS where we maintain a 98.8%+ accuracy rate for our services. This level of accuracy can help to eliminate future change orders, allowing for seamless off-site prefabrication work. This creates a safer workplace.
More recent GIS platforms also have the ability to help generate comprehensive 3D models with digital tools for further advancement, development, and routing. Such models greatly improve design coordination and execution. Clients particularly benefit from these models as they examine data, visualize and track project changes over time, observe patterns and trends, and communicate plans and new findings both internally and externally to drive their project's success.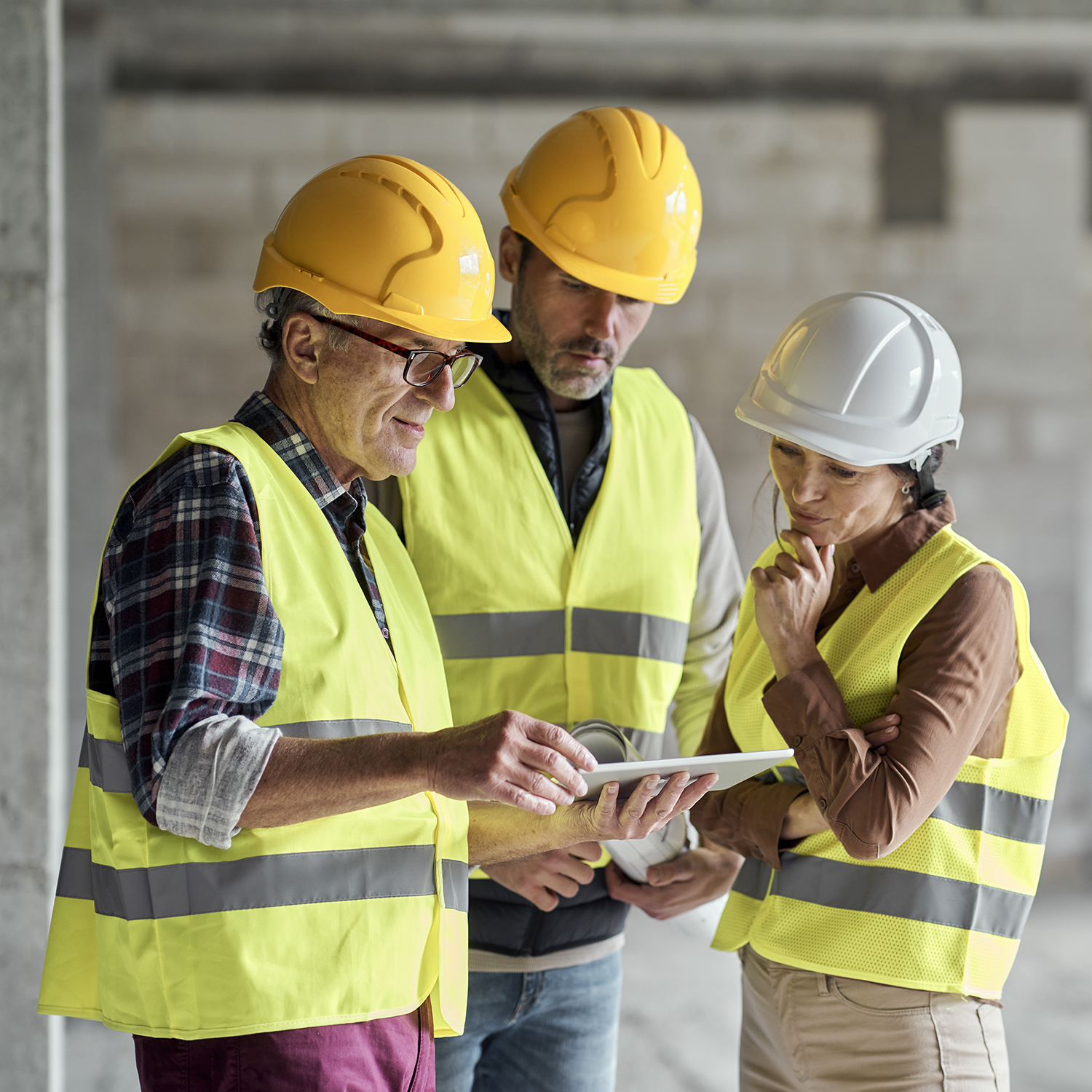 What Kind of GIS Platform is Provided by SiteMap®?
As this field of GIS technology continues to grow, SiteMap®, powered by GPRS, is at the forefront of its innovation, going above and beyond merely providing standard GIS software. SiteMap® provides an all-encompassing, comprehensive service covering your entire site both above and below ground to redefine collaboration. With SiteMap®, our customers are able to view their infrastructure in a way that is accurately mapped, digitally organized, and easily accessible.
‍
Our modern technology is built on two key pillars – the Map Viewer and the Digital Plan Room – to ensure you are provided with all the necessary digital construction tools for your project's success…
Our Map Viewer feature simplifies the process of viewing facility data and allows users to connect locational data with specific uploaded documents, models, and specifications. With this feature, facility managers can then easily track and locationally designate documents so that they are readily available for future reference. In addition, the Map Viewer also creates a more fluid experience when sharing and updating location documents. With these capabilities Map Viewer is an essential tool assisting users by saving time and improving overall communication across a project team.
Some unique components of our Map Viewer feature include…
Viewable, Searchable Maps
3D Modeling Viewer
Tag Site Features to Maps
Provide a Preliminary Facility or Multi-Site Measurements
Calculate Estimates of Length and Area
SiteMap®'s Digital Plan Room provides a central repository for all necessary facility maps, models, photos, reports, and other necessary as-built documentation. Such files are then directly linked, cross-referenced, and viewable using the Map Viewer feature by appropriately tagging each document with its corresponding location information. The Digital Plan Room is a safe and secure digital storage space for all your project's relevant facility documents.
Our Digital Plan Room feature efficiently organizes your most important documents including…
Underground Utility Locating Data
Concrete Scanning and Mapping Data
File Storage For Notes and Specifications
Historical Drawings
Site Photos And Annotations
Drone Footage, Photogrammetry and Orthomosaic Imaging
Video Pipe Inspection Reports, Photos, and Video
Water Loss Surveys & Leak Detection Data
Digitized Blueprints
Point Clouds & Measurement Data
Maps & Models
As-builts of All Varieties
SiteMap®, powered by GPRS, is more than just a standard GIS Platform. Our technology greatly improves the level of communication, organization, and safety on any project, so you can collaborate better than ever before. Our services support those striving to Visualize The Built World™ in innovative ways by providing high-resolution, clear maps and models of any site, covering all aspects above and below ground and how they exactly relate spatially with one another. With SiteMap®, you can feel empowered when communicating your plans with subcontractors, designers, engineers, and others using our modern, streamlined approach.
How can we redefine collaboration for you to eliminate change orders, work stoppages, damage, and cost overruns? Learn how on our official SiteMap® website, download our brochures, and contact us for a quote today!