The Benefits of Going Paperless: Maintaining Proper Construction Documentation with SiteMap® 
How Facility Management Software Supports Construction Projects: Civil Road & Bridge
Over the past few years, there have been growing concerns about the state of infrastructure in the US. In fact, the American Society of Civil Engineers (ASCE) gave the United States a D+ rating overall after evaluating the deteriorating state of our country's roads, bridges, transit and water systems. For this reason, construction spending, especially in the civil road & bridge sector, has been on the rise. In just the past year alone, construction in US infrastructure was estimated to be over $350 billion.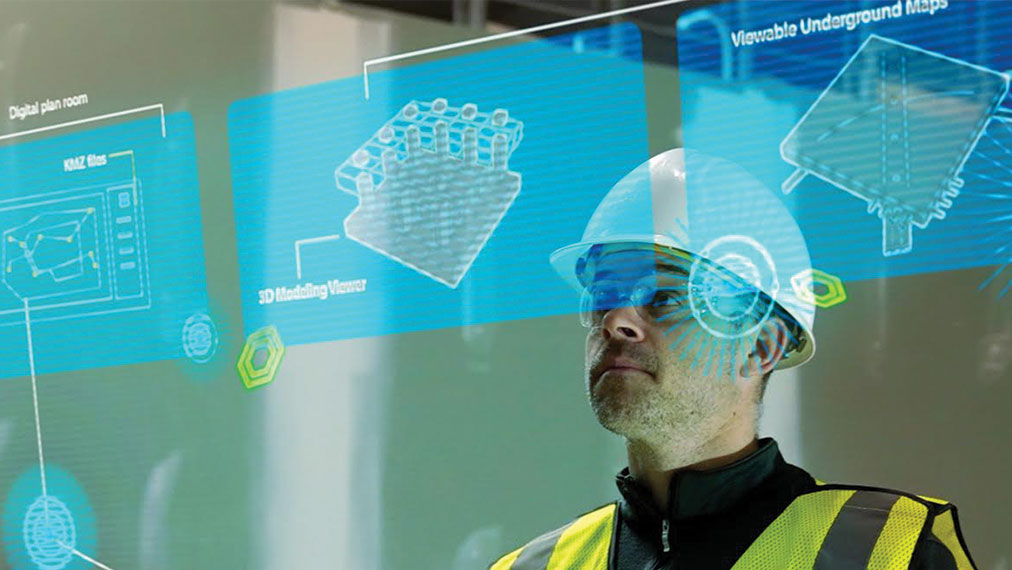 As the U.S. government continuously commits to the upgrade of the country's infrastructure, GPRS' innovative facility management software, SiteMap, is fully equipped to help support the renovation and reconstruction of any U.S. civil road and bridge, or municipal infrastructure project.
As our government continuously commits to the upgrade of US infrastructure, our innovative facility management software, SiteMap®, powered by GPRS, is fully equipped to help support the renovation and reconstruction of any U.S. civil road & bridge, or municipal infrastructure project. Here are just a few of our industry-leading services that can support such a growing demand…
Utility Locating
Specifically to Civil Engineering applications, underground utility locating helps to predict if any subsurface obstructions exist on a given job site, especially where you may be looking to excavate for a new road. Striking water lines, gas lines, sanitary sewers, electric lines, or any other important utilities can not only be costly from a budget perspective, but it also puts workers and the surrounding community at risk. By properly locating all utilities before initiating excavation, you and your team members can feel confident that all underground utilities are accounted for and properly mapped and modeled for your project.
Prior to breaking any ground, our fully comprehensive utility location methodologies provide the most accurate, data-driven representation of actual site conditions. This process fully accounts for any unexpected variations through the use of non-destructive, ground penetrating radar (GPR) and EM (electromagnetic) locators, among other equipment. By properly scanning all subsurfaces for any unknown utilities, projects can avoid unexpected, costly surprises and change orders. These services can map, model, and spatially relate the precise locations of a wide range of underground utilities including water lines, gas lines, sanitary sewers, electric lines, and more.
Concrete Imaging
Another crucial service to ensure the success of any construction project is concrete scanning and imaging. Our elite GPRS Project Managers leverage the most modern technology to completely evaluate and clear areas prior to core drilling and anchoring.
This can be especially useful for renovation work on deteriorating roads, bridges, and buildings that might not have proper documentation of what is contained in their concrete structures. Before drilling or coring, concrete imaging allows facility managers to gain all the necessary data they need to confidently plan their projects in advance.
Our services go above and beyond the typical options provided by traditional GPR concrete scanning strategies, as we strictly adhere to SIM Certification methodology in all our services. This highly accurate process can then provide useful key slab information like concrete cover and overlay thickness, concrete thickness, rebar and post-tension spacing and depth, and even dowel placement.
Video Pipe Investigation (VPI) 
Addressing the deteriorating state of US water systems can seem like a daunting task. The news in recent years has been plagued with stories of contaminated water and disastrous water main breaks in communities across the country due to improper maintenance of underground pipes. Our fully comprehensive and accurate inspection services are here to help address this growing need for proper detection, restoration and protection of damaged pipes.
Our GPRS Video Pipe Investigation (VPI) services use industry-leading CCTV cameras to perform sewer pipe inspection services. This NASSCO certified inspection process identifies faults and pipe defects by evaluating underground water, sewer lines, and lateral pipelines. This fully comprehensive service includes cross bore prevention and mitigation, sewer and water inspections, lateral inspections, and manhole inspections through the use of modern surveying technology such as Robotic Crawlers (CCTV), Push Cameras, and Lateral Launch cameras. This process accurately provides a full NASSCO compliant VPI report, which maps every present pipe defect, ranked by  severity, and photographic raw video footage from within the pipe. This unique report allows large facilities and municipalities to assess their water & sewer infrastructure so they can plan repairs and maintenance to best utilize resources.
The results of these important services can then be uploaded to our innovative SiteMap® platform, where all data collected can then be fully visualized, spatially related, and easily shared across all project teams. This greatly improves the communication and safety on any project so you and your team can collaborate better using the data provided by clear, comprehensive measurements, and high-resolution maps and models.
Our services help you fully Visualize The Built World™ using an easy, streamlined approach. Learn more about how SiteMap®, powered by GPRS, by downloading our brochure, and contacting us for a quote today!