Construction will begin this year on the new $1.4 billion stadium for the NFL's Buffalo Bills. This project, based in Orchard Park, New York, will initiate in the spring of 2023 and is projected to finish by the 2026 season. Last March, New York Governor Kathy Hochul approved the stadium project, which is projected to be among the most expensive stadiums ever built. Renderings of the project design were released in October, which showed the stadium will be open air, feature a stacked seating design, and maintain an extensive radiant heating system to provide a more comfortable experience during the harsh winters in upstate New York. While the Highmark Stadium will continue to serve as the Bills' home field until the project is complete, fans are anxiously awaiting the completion of this massive new stadium.
For projects of such a massive size, 3D laser scanning is an innovative, modern, and efficient tool that can accurately map and model the project site. By capturing real-world spaces with millimeter accuracy, this process is both time-saving and cost-minimizing as it allows facility managers to properly plan ahead and avoid unnecessary change orders and rework due to measurement error. Once data is collected from this process, facility managers, architects, engineers, and contractors can be provided with comprehensive point cloud data and 3D models. These can be made accessible through modern GIS platform technology.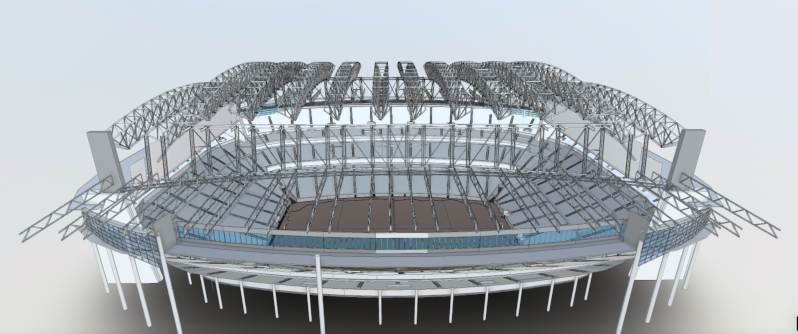 A 3-dimensional model was created in Revit 2021.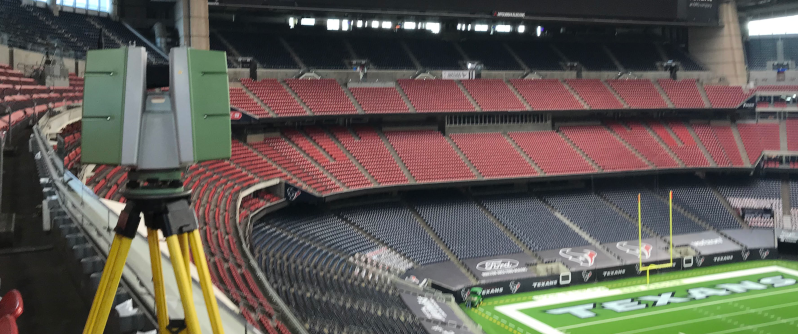 TruePoint 3D laser scanned NRG Stadium in Houston, Texas to document the existing spatial layout.
With SiteMap®, powered by GPRS, we provide industry-leading 3D laser scanning, mapping, and modeling services using modern TruePoint 3D Laser Scanning technology. With these capabilities, we are able to serve a wide range of customers across a variety of industries. With the use of this innovative technology, measurement quality and accuracy can be greatly improved. Clients are also provided with immediate information and streamlined communication and collaboration, greatly cutting down unnecessary change orders and additional costs. With all this in mind, it's no surprise that these innovative techniques have grown in popularity in recent years.
Before this innovative service became more readily available, projects would have to hire an architectural firm representative to manually collect the required measurements needed to create a set of drawings from which a 3D model could then be created. Not only does this process take months if not years to complete (especially considering the size of a massive NFL stadium, for instance), it can often result in data inaccurate up to a full foot due to human error.
With the 3D laser scanning services provided by GPRS/TruePoint however, facility managers are provided with complete as-builts which fully capture the given job site in a fraction of the time spent on hand measuring. In most cases, it only takes 1-2 days for our Project Managers to fully scan a site. From there, our design team can interpret the collected data with 2-4 mm accuracy. This data is then used to generate the comprehensive maps, models, and drawings needed for your project's success.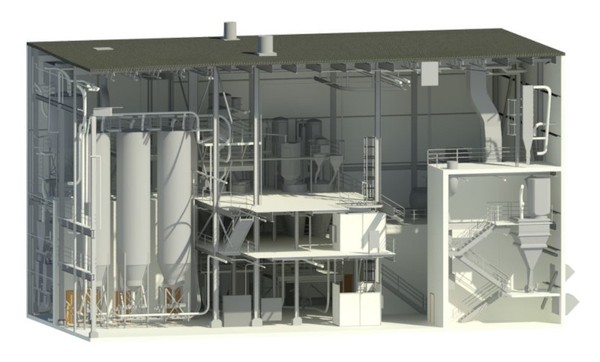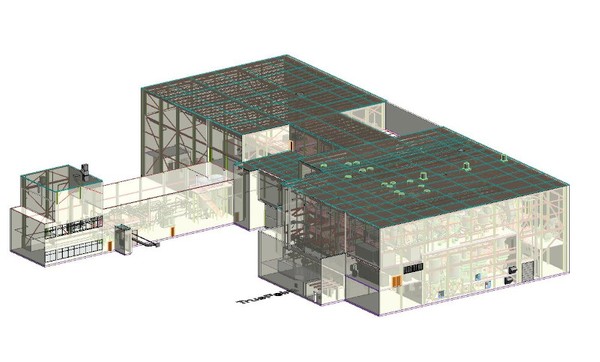 This modern process is applicable for any location, and can be used to capture and compile data for multiple sites across the county. It delivers results of the highest precision and accuracy, allowing our customers to confidently execute their vision in a matter of days instead of weeks or even months. Additionally, by preventing inaccuracies and measurement errors, this process avoids unnecessary redesign work and costs.
The customized 3D Laser scanning solutions provided by GPRS can be uploaded, stored, and fully visualized via SiteMap®'s innovative digital tools and GIS platform technology. These results can include point cloud creation, 3D BIM modeling, and mixed reality development models to name a few.
With SiteMap®, powered by GPRS, the level of communication and safety on any project is greatly improved. Our services are redefining collaboration for those looking to Visualize The Built World™ by providing high-resolution, clear maps and models of any site, empowering you to share your plans with subcontractors, designers, engineers, and others using an easy, streamlined approach.
What can we help you visualize? Learn how SiteMap®, powered by GPRS, can provide complete facility visualization and a unique tool to help you collaborate better by downloading our brochure, and contacting us for a quote today!