A major $4 billion blueprint was just presented by the Biden Administration as part of the expansive infrastructure law passed last year. What could be the project with such a massive price tag? It's the 150-year-old Amtrak rail tunnel in Maryland. As the latest project in the federal government's bid to overhaul crumbling US concrete infrastructure, the new Frederick Douglass Tunnel will completely replace the Baltimore & Potomac Tunnel (B&P).
Amtrak justified the need to replace the existing tunnel, the oldest rail tunnel in the U.S., "from a variety of age-related issues such as excessive water infiltration, a deteriorating structure… no fire and life safety systems that help keep passengers safe in the event of emergencies, and excessively costly maintenance is required."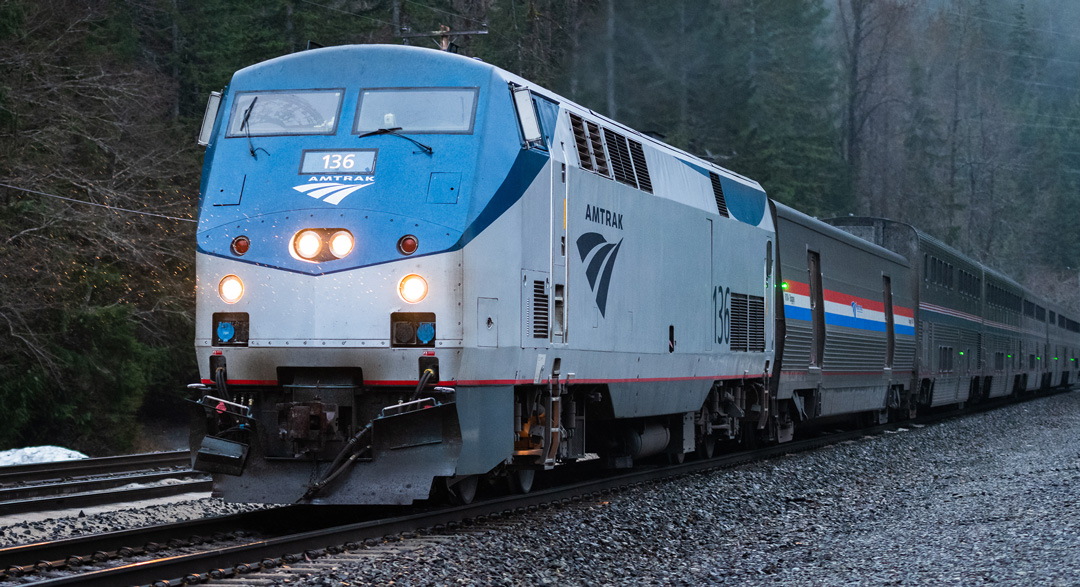 Amtrak will soon replace the oldest rail tunnel in the U.S. in a massive project utilizing funds from the infrastructure law passed in 2022.
The original structure was completed in 1873, and continuously received temporary fixes from 1910 through the 1980s. However, it's important to note that none of those repairs were ever intended to serve as permanent solutions to the problem. Now with the state of the tunnel's crumbling brick,exposed rebar, and hanging conduit, the massive amount of work and resources required to provide a more permanent solution to these major problems is no surprise.
Funding for this long-overdue tunnel replacement, among other important infrastructure updates across the U.S., will come from The Bipartisan Infrastructure Law, also known as The Infrastructure Investment & Jobs Act. Many within the construction industry are looking forward to "getting the go" on long-await projects supported by this bill to update our nation's neglected dams, bridges, roads, tunnels, and airport terminals.
Nearly all of these projects aim to renovate and/or completely replace existing concrete infrastructure. Considering the magnitude of these projects, maintaining the proper data and documentation of the job site is absolutely crucial to minimizing cost overruns, time-consuming change orders, and potentially fatal accidents. With SiteMap®, powered by GPRS, we offer state-of-the-art solutions tailored to projects of varying complexity and size.
With our non-destructive concrete imaging services, expert GPRS consultants go above and beyond the typical service provided. Our modern technology capabilities provides each customer with an in-depth assessment of the concrete structure of their site, including key slab information, rebar and post-tension spacing and depth, concrete cover and overlay thickness, concrete thickness, and even dowel placement. GPRS' concrete imaging capabilities are not limited by size, and our structural analysis methodologies have served a wide range of projects across commercial, residential, and industrial industries.
Our clients can remain confident that professional GPRS Project Managers will provide them with the most accurate and complete GPR and EM imaging data, mapping, and modeling. This is because all GPRS Project Managers are SIM (Subsurface Investigation Methodology) certified, which is recognized within the construction industry as the highest standard of training for non-destructive testing (NDT). SIM-certified processes have proven successful time and time again, allowing us to proudly maintain our 99.8%+ accuracy rate in concrete imaging and utility locating services over 350,000 jobs nationwide.
Once completed, all the data collected and models rendered from the concrete scanning process can be then properly stored and compared with other important data files to create a clear visualization through SiteMap®'s, digital tools. With this innovative software, infrastructure management is completely modernized, allowing facility managers to view any data and imaging of concrete slabs via uploaded structural drawings or even 3D models and tours. All raw data and documentation can be easily stored and referenced in the Digital Plan Room, while any maps and models from these uploaded documents can be viewed and shared in the Map Viewer feature
‍SiteMap® and GPRS services go above and beyond to provide the most modernized geospatial mapping software, allowing each customer to easily access detailed reports, maps, and 3D models for projects of any size.
What can we help you visualize? Visit our SiteMap® website, download our brochures, and contact us for a quote today to learn how we can help you and your team redefine collaboration!