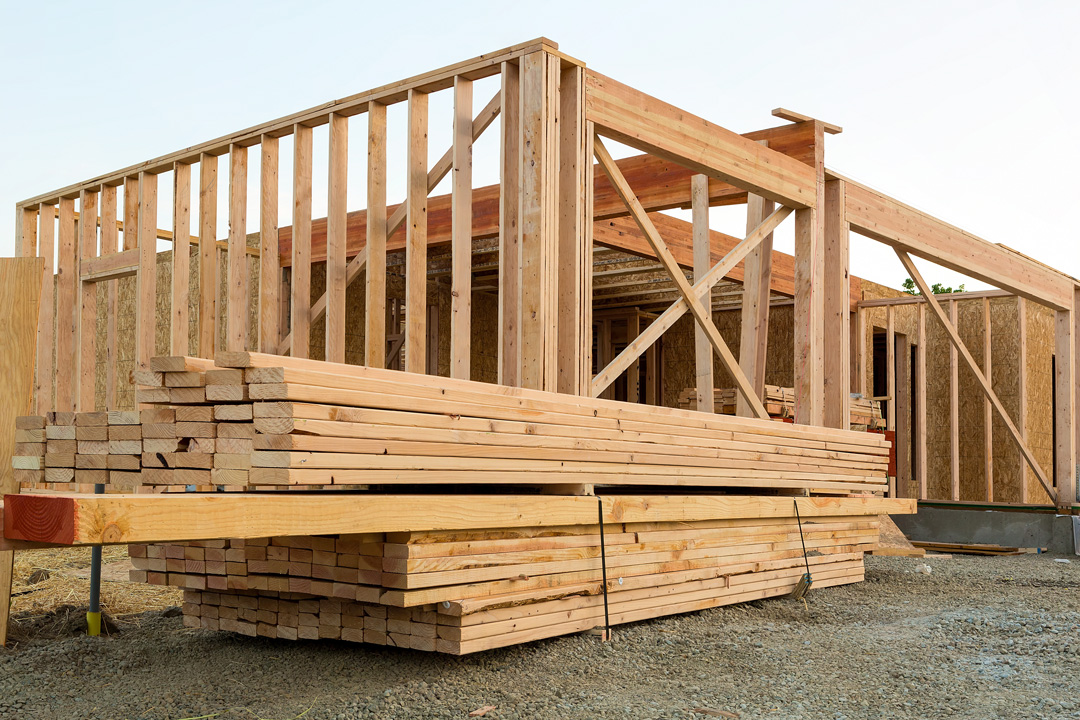 With SiteMap®, powered by GPRS, facility managers and their teams are provided with a fully comprehensive and accurate visualization of their site.
Positive residential construction trends reported this month have left residential builders "cautiously optimistic." Despite some remaining pandemic-induced trends, such as high material costs and supply chain issues, "easing mortgage rates caused builder confidence in the single-family sector to post its strongest Housing Market Index reading since September," with further data indicating the housing market is now finally stabilizing off a cyclical low. Moreover, according to Robert Dietz, NAHB chief economist, "forecasts indicate that the housing market has passed peak mortgage rates for this cycle," as the HMI, which gauges builder sales expectations for the next six months, remains "below the breakeven level of 50, the increase from 31 to 42 from December to February is a positive sign for the market."
With these optimistic forecasts, many residential construction projects that had been on hold through 2020 to mid 2022 are now ramping up to finally break ground and get started. During such exciting new ventures, it is important to ensure that your project site is properly evaluated, and that its features above and below ground are accurately mapped and modeled for all teams involved to collaborate better and avoid any costly damages or change orders.
With SiteMap®, powered by GPRS, facility managers and their teams are provided with a fully comprehensive and accurate visualization of their site. Regardless of project size or complexity, SiteMap's innovative tools provide state-of-the-art services to every team, allowing them to collaborate better and properly maintain up-to-date data on their site to streamline communication and maximize efficiency.
The success of this innovative service can be attributed to SiteMap's two key pillars – the Map Viewer and the Digital Plan Room. These features aim to ensure you are provided with the proper digital construction tools necessary for your project's success.
SiteMap®'s Digital Plan Room provides a central repository for all necessary facility maps, models, photos, reports, and other necessary as-built documentation. Once uploaded to the platform, these files can then be directly linked, cross-referenced, and made viewable using the Map Viewer feature by appropriately tagging each document with its corresponding location information.
The Digital Plan Room is a safe and secure digital storage space for all your project's important facility documents. This feature is capable of efficiently organizing large amounts of data, ranging from…
Underground Utility Locating Data
Concrete Scanning and Mapping Data
File Storage For Notes and Specifications
Historical Drawings
Site Photos And Annotations
Drone Footage, Photogrammetry and Orthomosaic Imaging
Video Pipe Inspection Reports, Photos, and Video
Water Loss Surveys & Leak Detection Data
Digitized Blueprints
Point Clouds & Measurement Data
Maps & Models
As-builts of All Varieties
Map Viewer
As mentioned previously, the Map Viewer simplifies the once-cumbersome process of assessing facility data by allowing users to connect locational data with specific uploaded documents, models, and specifications.
With this feature, facility managers can easily track and locationally designate documents so that they are readily available for future reference. This modern process of data visualization creates a more fluid experience when sharing and updating location documents. With these capabilities Map Viewer is an essential tool assisting users by saving time and improving overall communication across a project team. This way, all team members can stay up-to-date on current project progress, timeline, budget, and goals. The following components unique to our Map Viewer feature especially make this possible…
Viewable, Searchable Maps
3D Modeling Viewer
Tag Site Features to Maps
Provide a Preliminary Facility or Multi-Site Measurements
Calculate Estimates of Length and Area
What can we help you visualize? Learn how SiteMap®, powered by GPRS, can help you and your team redefine collaboration by downloading our brochure, and contacting us for a quote today!