‍Construction Industry News: $139 Million for the New LA/California Airport Expansion Project
In a recent press release by the U.S. Senators Alex Padilla and Dianne Feinstein, it was announced that "$139.5 million in grant funding from the Federal Aviation Administration (FAA)" has been given to "upgrade, modernize, and rebuild our airports, terminals, and Air Traffic Control Towers" for eight airports across the state of California. These grant funds are given through the Fiscal Year 2023 Airport Terminal Program, made available because of the Bipartisan Infrastructure Law.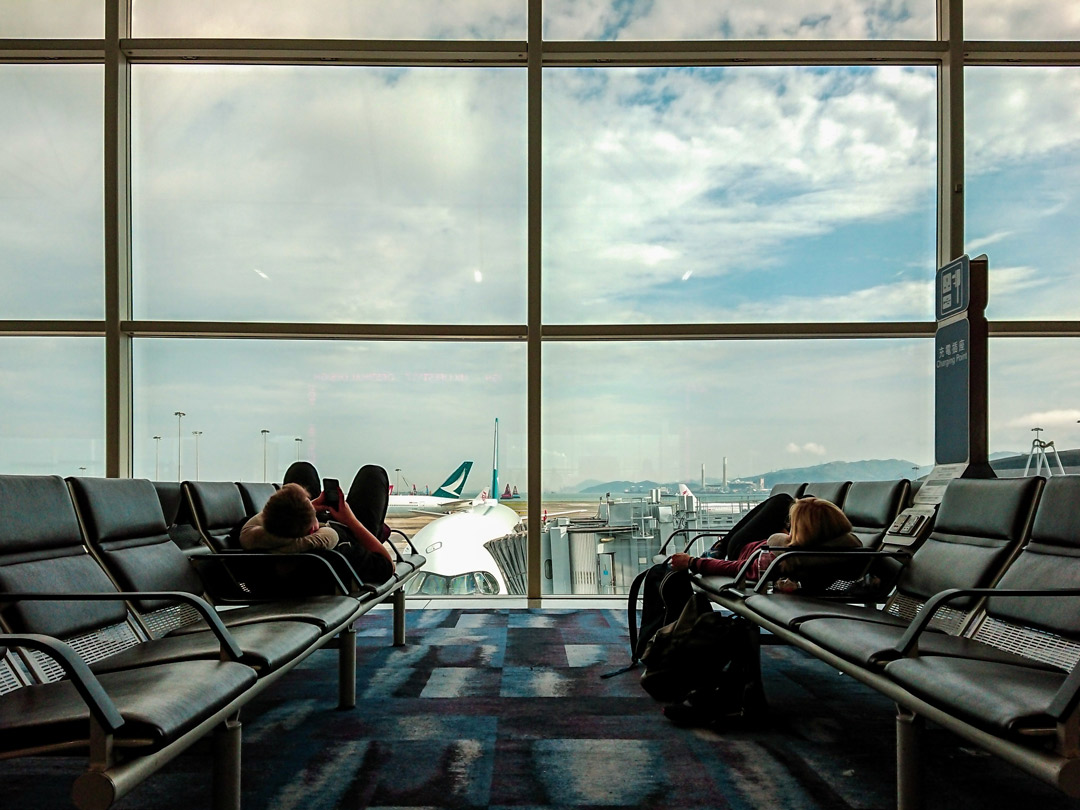 SiteMap®, powered by GPRS, was developed to support construction projects of any size or complexity, including new airport hubs and terminals.
This is exciting news because many airport hubs and their infrastructures across the country have been in great need of renovation for many years now. However, these types of construction projects are no small feat. They require an exceptional attention to detail, highly accurate measurement practices, and the ability to efficiently process, map, and model large amounts of job site data.
SiteMap®, powered by GPRS, was developed to support construction projects of any size or complexity, including new airport hubs and terminals. This innovative infrastructure management software allows teams to collaborate better than ever before and implement lean construction techniques to better streamline communication throughout the entire project lifecycle.
SiteMap® provides an all-encompassing, comprehensive service covering your entire site both above and below ground to redefine collaboration. With SiteMap®, our customers are able to view their infrastructure in a way that is accurately mapped, digitally organized, and easily accessible. 
This modern technology allows for complete visualization of an entire project site both above and below ground so that facility managers and their teams can view their infrastructure in a way that is digitally organized, accurately mapped, and easily accessible across all project teams. This system is built on two key pillars – the Map Viewer and the Digital Plan Room – to provide all the digital tools necessary to successfully support projects of even the highest complexity. First, in the Digital Plan Room, all necessary facility maps, models, photos, reports, and other necessary as-built documentation can be uploaded. This secure, central repository serves as a safe yet collaborative space for all your project's relevant facility documents such as underground utility locating data, historical drawings, water loss surveys and leak detection data, digitized blueprints, point clouds and measurement data, and as-builts of all varieties, just to name a few.
These files within the Digital Plan Room can then be directly linked, cross-referenced, and made viewable using the Map Viewer feature. By simplifying the process of viewing facility data, facility managers and their teams can now connect locational data with specific uploaded documents, models, and specifications. Documents can be efficiently tracked and geolocated so that they are made available for future reference, providing a more fluid experience when sharing and updating location documents. With these amazing capabilities, Map Viewer provides unique visualization capabilities such as viewable and searchable maps, a 3D modeling viewer, and tag site features to maps such as preliminary facility or multi-site measurements and calculated estimates of length and area.
While these maps and models can be incredibly useful throughout project execution, it is important to note that they can only be as accurate as the measurements they're based on. For this reason, SiteMap's digital tools are most often paired with our GPRS job site evaluation services, given their 99.8% accuracy rate. Some of these services, especially those which apply to airport construction project needs include…
3D Laser Scanning

With modern 3D Laser Scanning capabilities, GPRS helps project managers fully Visualize The Built World™ in the most efficient, time-saving way possible. Within just a few days, our expert project managers can completely scan a job site of any size. Afterwards, our professional design team interprets the collected data to generate comprehensive maps, models, and drawings within a millimeter of accuracy as opposed to the traditional hand measuring techniques which can be inaccurate up to a full foot. This quick yet accurate process is exactly what airport infrastructure and other similar projects require in order to avoid costly rework and change orders due to improperly collected data.

Another aspect of this service which makes it such a great fit for projects of any size are the  customizable 3D modeling capabilities once the data collected is uploaded to SiteMap®. With state-of-the-art mapping and modeling capabilities which are completely unique to SiteMap's platform, no project is too big and no site is too complex, as we are able to provide a range of customizable 3D laser scanning, mapping & modeling solutions for any project's needs including…
Point Cloud Creation
As-Builts
3D BIM Modeling
Clash Detection and Prefabrication
Mixed Reality Development Models
Above and Below Ground Data Capture
Utility Locating
‍
The infrastructure lying beneath the surface of any site is just as important as what is present aboveground. Underground utility locating services help facility managers understand and properly plan according to the utilities underneath their job site prior to breaking ground. By helping to define where any subsurface obstructions exist and identifying their exact locations the project can to avoid costly utility strikes as they excavate for runways and new terminal foundations. Striking water lines, gas lines, sanitary sewers, electric lines, or any other important utilities can significantly impact a project's budget, timeline, and, most importantly, safety, putting the workers on site and the surrounding community at risk. However, by properly locating all utilities before initiating excavation, you and your team members can confidently plan for the underground utilities present on your project site and plan accordingly, utilizing the accurate maps and models generated by SiteMap®.
Whether your next project tackles the renovation of an airport hub, construction for a new retail space, or even supporting communities rebuilding after natural disasters, our services through SiteMap®, powered by GPRS, can support you and your team using an easy, streamlined, reliable approach to infrastructure management. Learn more by downloading our brochure, and contacting us for a quote today!