Common Misconceptions of Maintaining Public & As Built Data Accuracy
When collaborating across multiple teams on a construction project, especially those of larger size and complexity, the amount of paperwork and planning required to stay on track throughout the process can become overwhelming. As a result, there are many misconceptions surrounding how to maintain accurate public & as built data properly.
For instance, many projects are unaware that they are operating with outdated/incomplete public records. Whenever possible, it's especially important to schedule subsurface scanning and utility locating services, such as those provided by GPRS, to ensure that you have a comprehensive understanding of your project site prior to breaking ground. Otherwise, striking unforeseen obstructions can be costly and extremely dangerous for your workers and the community surrounding your job site.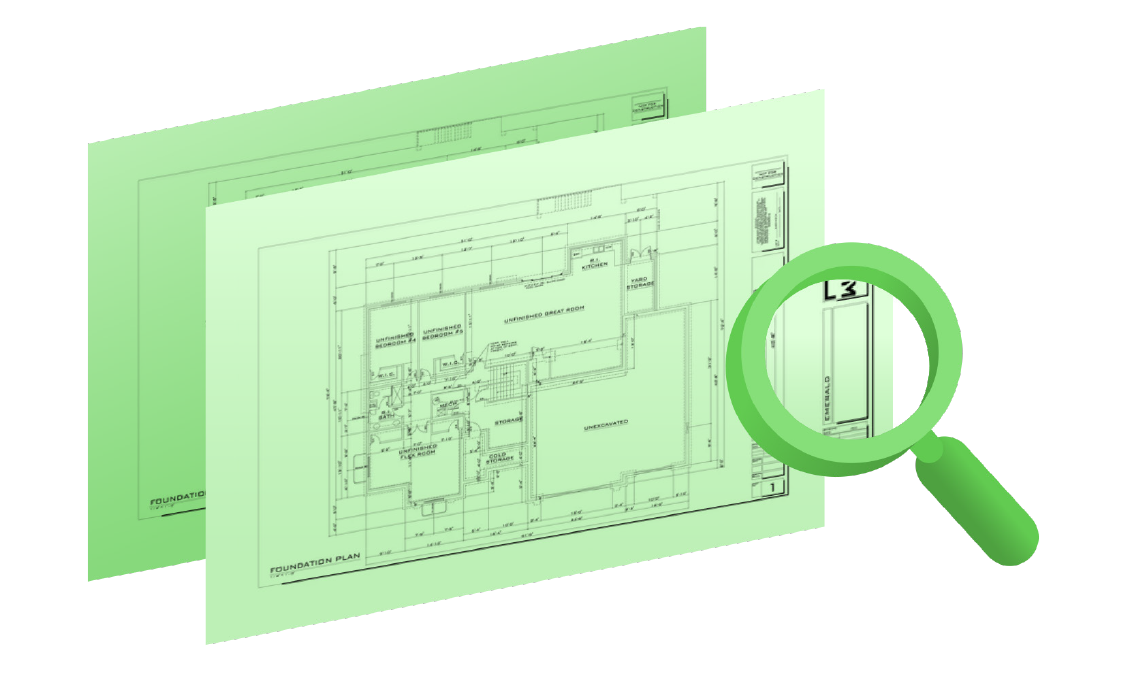 Another misconception is that as-builts contain all the information needed to account for the state of your job site. However, as-builts that are simply the initial design drawings, stamped as-built, are nothing more than a documentation of "as intended." If not properly created after construction or renovation, or maintained, these documents can be misleading and leave much information out. In many cases, facility managers have had to halt mid-project due to inaccurate as-built data  that, for example, has never been updated to reflect renovations from the time between initial construction and their new project. For more information about as-builts and how to properly maintain them, read more in the recent article "Three Reasons to Ask for As-Builts on Day One of Any Project."
Lastly, satellite imagery is also a major area of concern. Too often old, low resolution, and/or incorrect satellite imagery is used to account for an entire project's surface-level state. To assume that the quality of the data collected for satellites is "good enough" to work off of can completely throw a project off course. Without an accurate understanding of your entire project site, it is nearly impossible to stay on schedule and on budget. We recommend the use of drone and aerial imaging, instead, to ensure that all data collected across your site is of the highest quality and completely up to date.
Unfortunately, this brief article cannot even begin to cover all the possible mistakes and misconceptions to look out for when it comes to maintaining accurate data and documentation. The only true solution to ensuring you and your team are working with the most up-to-date and trustworthy documentation is by having a "boots on the ground" approach: leveraging the professional expertise of specialized evaluators to create real-time as-built data of your job site. Then, through partnerships with those who have the know-how to translate that data into usable maps, drawings, and models, you will be able to run your facility effectively.
Here at  SiteMap®, we not only believe in the importance of collecting real-time, as-built data prior to kicking off any project, we also believe it is important to utilize the proper digital tools in order to share this data and other important documents across the different teams involved with the project. For this reason, SiteMap's capabilities far surpass those of the standard GIS platforms available on the market. This technology greatly improves the level of communication, organization, and safety by allowing your team to collaborate better than ever before.
In fact, FINCH Brands, a premier branding and consumer insights firm, recently conducted a research study on our SiteMap® services. By conducting a large-scale survey of 110 qualified, well-established respondents within the construction industry, FINCH reported that "miscommunication and inaccurate subsurface utility data are the primary causes of accidental damages during projects," and therefore a major cause for concern among facility managers. Then, when provided with an overview of the SiteMap® system, 90% of the facility managers not currently using a cloud-based system for data storage expressed interest in utilizing it for their future projects. When asked specifically which features of the platform appealed most to them, 60% noted the 3D digital spatial information, and 55% expressed interest in underground utility & pipe inspection capabilities. Key secondary benefits identified from this review included comprehensive access, because all the data needed for a project would now be in one place, and the accuracy of information, with the most up-to-date information and real-time data being made available to all team members at once.
SiteMap® is here to help relieve the stress of maintaining countless documents and data files. By streamlining the entire process of organizing, mapping, and modeling site data, this technology allows team members to collaborate better than ever before and avoid the all too common pitfalls of improper documentation. With our innovative SiteMap® services, we support those striving to Visualize The Built World™ by providing high-resolution maps, drawings, and models of any site, covering all aspects above and below ground and how they accurately relate spatially with one another. With our powerful digital construction tools, we have completely redefined collaboration, helping you to eliminate change orders, work stoppages, damage, and cost overruns.
Learn more on our official SiteMap® website, download our brochure, and contact us for a quote today!